Foundry Grade
.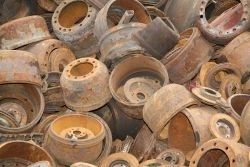 BRAKE DISCS AND DRUMS
Car and commercial discs and drums. Commercial drums are broken into 2 or 3 pieces. Reasonably free of grease and oil this material will be very clean and is another premium product. We have stock.
---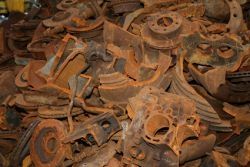 BROKEN CYLINDER CAST
Selected automotive castings reasonably free of oil and grease, under 18 inch, broken in clean dry conditions. May contain other very low phosphorous castings with the customer's approval. Can also contain low quantity of steel free burnt engine cast unless the customer requests otherwise.
---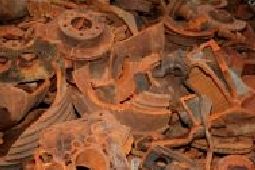 BROKEN GRADE 17 CAST IRON
This grade consists of very clean material, broken under clean conditions all year round, it will be low phosphorous castings under 18 inch and can consist of automotive, motor, or engineering or valve castings of a known analysis, it will be free of high levels of alloying materials such as chrome, moly or vanadium. This is our speciality, we have supplied this type of material to foundries within a 100 mile radius for nearly 40 years. Large stocks.
---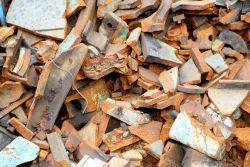 BROKEN MACHINERY CAST IRON
Modern textile machinery and machine tool will include lightly oiled or greasy material but will be free of excessive oil and grease, broken in very clean conditions to around 18 inch. This material will normally have a moderate but not low phosphorous level content, however there can be no guarantee of this, we do have iron analysed but not every piece, we have large stocks.
---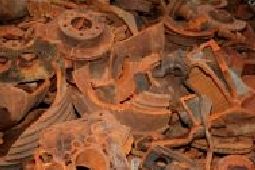 GRADE 17 CAST AND ENGINE CAST
Low phosphorous cast iron, grade 17 and engine cast. Castings that are cast with low grade low phosphor iron such as automotive castings, some modern machinery castings and some valve castings, unusual forms of G17 would have to be analysed but many forms are instantly recognisable, must be free of all other metal inclusions, non metallics and virtually free of oil and grease, parcels of material that are of foundry size will command a premium.
---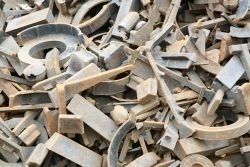 GRADE 17 RUNNERS AND RISERS
New production low phosphorous runners and risers under 24 inch, clean but with a thin layer of moulding sand, can be smaller by request, premium material, good stocks.
---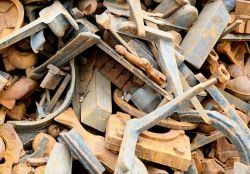 SG IRON
SG castings 18 inch or under, will normally be new production automotive castings such as turbo chargers, because the usual applications for SG castings are extreme there may be alloying agents present, analysis recommended. Will be very clean, usually oil and paint free.
---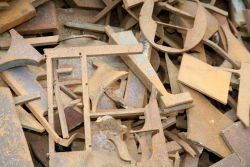 SHORT PROFILE STEEL
New production steel plate hand produced to 15 inch, 18 inch or 24 inch to the customers requirements. This grade will usually be thicker than 8mm, the maximum thickness can also be at the customers request this material is produced under very clean conditions and is a premium grade.